We are an independently locally owned company established in February 2002 and have expanded to 4 retail pharmacies across the lower Mainland. We strive to provide excellent customer service to all of our patients and numerous services to help better our community.
We offer free delivery, blister packing, flu shots, prescription transfers and many more services to help with your needs. We cater to a diverse demographic and provide services in Enlgish, Hindi, Punjabi, Tagalog and Arabic.
All Medisave pharmacies have medical clinics in close proximity to help you with any other health needs you may have.
Our knowledgeable staff will make time to communicate with you and accommodate you to help improve your quality of life.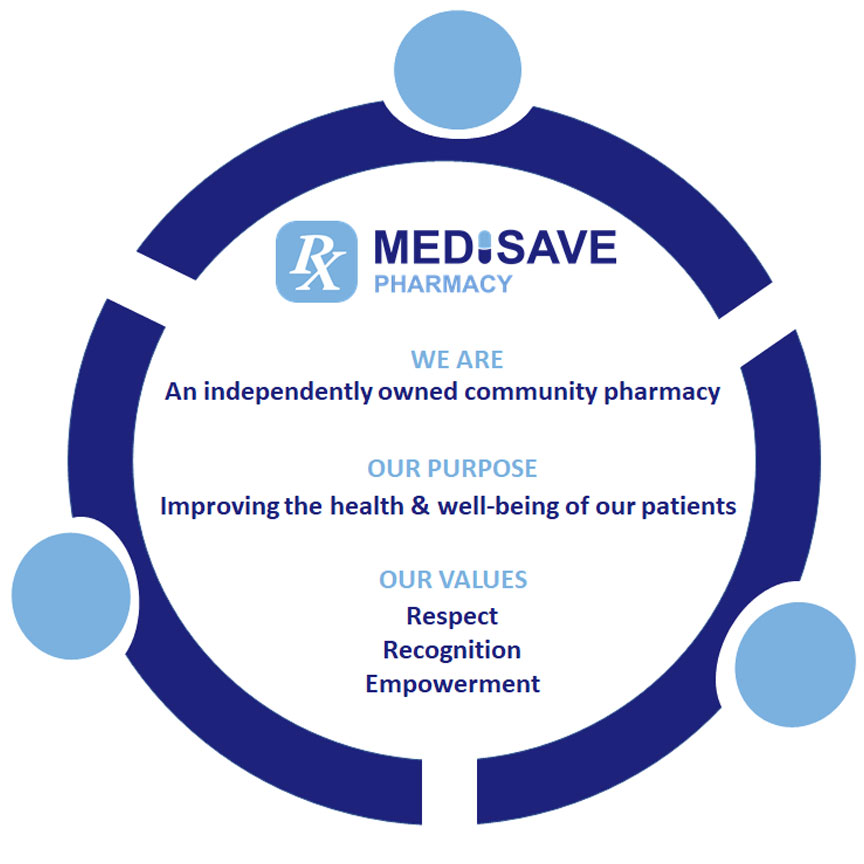 Community Involvement
As a local community pharmacy, we care about bettering our community and helping support a variety of events within our community.
Some of our involvement includes:
Supporting Sports to encourage wellness and health
Medisave has supported sports by sponsoring clubs as well as tournaments, and even investing time towards the coaching and teaching of young players.
Our commitment to a healthy lifestyle is demonstrated with our involvement in youth and adult soccer. The owners and some employees have enrolled in youth soccer coaching clinic's and give up their time by coaching and training boys and girls as young as age four.
Some of the clubs and tournaments that we have coached and/or sponsored include:
Sikh Temple United Football Club
GN Soccer Club
Jordy Rasode Invitational, a memorial tournament to honour the loss of two family members as a result of heart disease. The soccer tournament is held annually at Newton Athletic Park in Surrey BC and has included guest speakers like Wally Oppal, Diane Watts, Penny Priddy, Bob Lenarduzzi and Kash Heed.
Supporting Arts to encourage diversity and cultural education and awareness
Medisave is a supporter of Punjabi Community Dance, including sponsoring a program called "Nachdi Sham" by the Shan e Punjab Arts Club.
Supporting Education & Development to help up and coming students
Our Pharmacists are committed to helping up and coming students and internationally licensed pharmacists meet the regulatory and educational requirements to practice their profession. Whether it is university or college graduates requiring an internship or work placement, or secondary school students interested in a practicum, Medisave has offered the location, support, and necessary supervision.
Medisave is actively involved in providing Internships to International Pharmacy Graduates, in the course of completing the PEBC and BCCP licensing requirements.
Medisave is also proud to support and sponsor a family in need in the Surrey area during the Christmas season in collaboration with the Surrey Christmas Bureau.